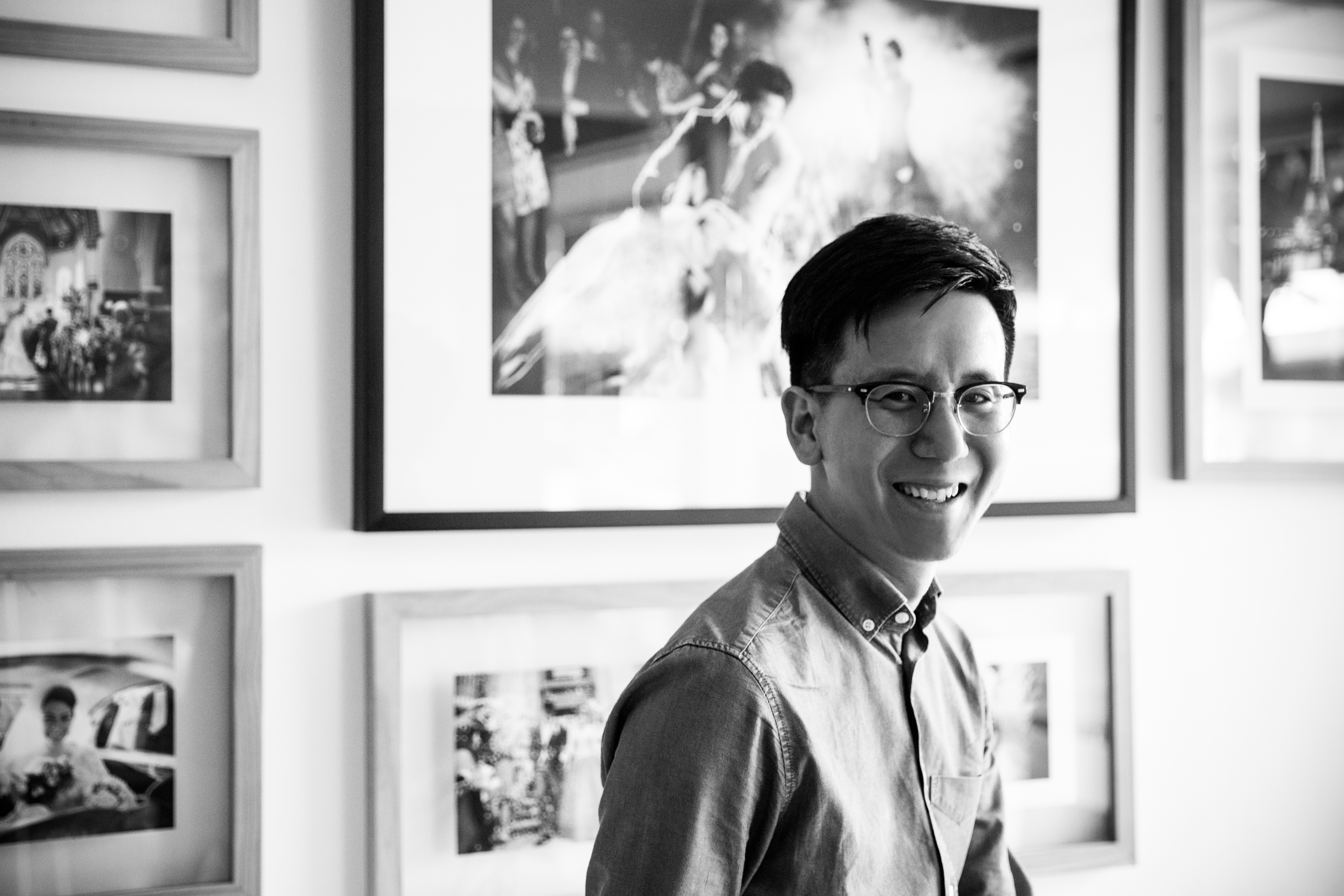 "Capture unforgettable moments and marvel at the impressive touch of Oat-Chaiyasith Junjuerdee's photo editing skills that imbues the raw emotion and feel of your moments"
Oat-Chaiyasith Junjuerdee is a multi-disciplined photographer based in Bangkok and London. With his impressive background in architecture and design, he has applied creative approaches in storytelling and documentaries by communicating a sense of the person's personality through his lens. Oat-Chaiyasith Junjuerdee captures precious moments and edits them to convey the best expressions of his subjects. His remarkable works have greatly moved those who have viewed his photos.
He is renowned for his portrayal/portraits of bands, artists, models and successful entrepreneurs worldwide. Furthermore, his works have been so well received that his photography, fashion photography, documentaries and wedding photography have been published in both local and international media.
Additionally, he has received prizes from photo contests from prestigious photography organizations from around the world including: The Royal Photographic Society (UK), Wedding Photojournalist Association (WPJA), the International Society of Professional Wedding Photographers (ISPWP) and many more. Many of the photos that Oat sent into these competitions have been on display in several photo exhibitions in various countries.
At the age of 22, Oat received a "Royal Photographic Society of Thailand member" as an honour from the Royal Photographic Society of Thailand under the royal patronage of H.M. the King. This has led him to become one of the official photographers for many important ceremonies in Thailand such as The Royal Cremation of Her Royal Highness Princess Galyani Vadhana, The Royal Barge Ceremony and the Parade of Royal Guards on His Majesty the King's birthday.
In 2011, Oat showcased his personal project entitled "Everyday Portrait Exhibition" of 365 individuals he encountered during his stay in London. As the exhibition was so well received, it was displayed once again in Bangkok, Thailand in 2012. Another latest project "Inside Out" which documented the story of transgender was exhibited in Bangkok, in 2015.
In the last few years, Oat has continued his professional photographic journey in advertising. His previous works have enabled him to earn the trust of several major brands and magazines such as Telenor, Samsung, Sony, Toyota, Harrods, Wallpaper, Forbes and more. Furthermore, Oat-Chaiyasith has been an endorser and brand representative for Incase in 2012, Canon in 2014, DTAC in 2015 and Johnny Walker in 2016.
In early January, 2015 Oat's wedding photo was listed in the world best 20-award winning wedding photographs of 2014 by the International Society of Professional Wedding Photographers (ISPWP). Additionally, his 'First Dance' photo won 1st place from the wedding photographs of winter 2013 among a number of wedding photographs from around the world.
In 2016 and 2017, Oat's works continuously won many awards which made him become top 5 wedding photographer in United Kingdom, in 2017.
Besides his previous achievement, Oat-Chaiyasith's signature is to depict his photos into another level – a fine art form. His photos can become a collection of pure art works which cannot be easily imitated.
To make the world of art in photography to be easily reached, Oat-Chaiyasith has expanded his expertise to advertising and commercial photos under the name of "PAAP Production."
Oat-Chaiyasith has also been invited as a guest speaker in various institutions to share his experience and expertise on his photographic journey.
Award

2012
Finalist – SPIRIT OF THE GAMES competition by The Royal Photographic Society, UK
2011
Distinction "ABC Diploma Photography from London College of Communication"
2009
Honorable mention in CITIZEN PHOTO CONTEST AWARDS
Honorable mention in 100th year King Rama V Monument Photo Contest
2008
Elected A.RPST of The Royal Photographic Society of Thailand Under The Royal Patronage of H.M. The King
2005
Honorable mention in Sanam Chan Palace Photo Contest
2004
Honorable mention in Thai Life Photo Competition